By Popular Request!! Our Kuching Hotel Experience. Remarkably Pullman Hotel, Kuching claims to be a 5 Star establishment!!! They are in complete dream time!! We suggest the Hilton if you are visiting Kuching – forget the Pullman!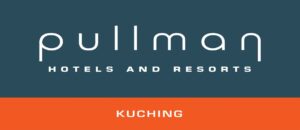 Interestingly after I posted the below review to the Pullman Hotel, Kuching TripAdvisor listing, I then read other recent reviews for this hotel……… And the other recent reviews were remarkably similar if not quite as comprehensive as ours!
"Having stayed in many Pullman and Accor hotels world-wide, this hotel is a disgrace to the Pullman name and ACCOR should be very very concerned to allow this sort of hotel to be associated with its branding!!
This hotel brands itself as 5 star. I can assure you it barely reaches 3 star. And compares less than favourably to a 3 star provincial hotel – and that is certainly not complimentary.
We booked an executive floor room for RM500/night. As a result of our horrendous experience we will be pursuing a refund! This is complete daylight robbery. The offering was not even worth RM200 per night.
The litany of issues are lengthy and impossible to list fully here, but here follows a selection of the more memorable ones.
The executive floor entitlement supposedly came with a welcome drink on check in. We weren't offered even a verbal welcome and certainly not a welcome drink.
The check in staff looked disheveled in ill-fitting, shabby and seemingly very old "uniforms". This was to be a continuous observation throughout our 2 night stay. Staff dress generally throughout the hotel was shabby, old-looking, frayed, lining showing, sagging and ill-fitting.
The check in process was completely shambolic to the extent my passport was not returned to me.
We were provided with no details of executive lounge privileges – actually no mention at all was made of the executive lounge on check in. It was only later when my partner asked what executive lounge hours were that I went back to ask for the letter that would typically be given to executive level guests on check in. This was eventually forthcoming, albeit somewhat grudgingly.
We were told we had a room upgrade because the hotel was very full. Thank you.
The executive lounge breakfast was a disgrace. On both Saturday and Sunday at 10am there was barely any food left. On the Saturday we scrapped by, however Sunday was even worse. On the Saturday we asked for bananas and were told the hotel had none. We knew this to be rubbish because we had a fruit bowl in our room containing bananas. Eventually I went down to our room to retrieve the bananas from there. Some 30 minutes later a hand of bananas magically appeared, somewhat late! Remarkably the hotel did have bananas after all. Sunday we gave up as the situation was even more dire; and apparently the hotel still had no bananas!! Had there been any food left, the selection would have been comparable to a 2 star provincial hotel. Limited would be a kind description of the executive lounge breakfast selection. Evening cocktails. We didn't bother. By all accounts we missed nothing other than further disappointment.
The executive floor room rate supposedly included a "turn down service". This did not happen on either evening of our stay.
The room had a fancy coffee machine, however it's likely it still remains unused as the plug was an exotic round European style plug which could not be plugged into the British style power sockets used in Malaysia. Even our wide variety of adaptors proved no use.
It doesn't get better…
Hoping at least for a hot shower, we were disappointed to find that there was no hot water. Just water that was barely more than 15dec C when turned to the full hot tap position.
The room was bare of any decoration in terms of wall art making them seem very spartan and unwelcoming indeed.
There were virtually no unused power sockets so charging phones and other mobile items was difficult.
We did find the bed mattress very comfortable. Thank you.
We were travelling with some friends and the safe in their room was non operational for the entirety of their 2 night stay.
Drinking water was not replaced in our room during our entire stay. Perhaps along with the hot water and the breakfast food, the drinking water was on rationing.
Wifi (and even room LAN) connectivity was snails paced – often as little as 100kbs.
Following our disastrous breakfast experience on Sunday, we resorted to the pool side in search of some respite and perhaps a cup of coffee. But we got there to find no staff at all, let alone the chance of a cup of coffee.
Eventually I went to the front desk to complain. That in itself proved challenging. It appears that it takes multiple reception staff members to attend to individual guests, resulting in long waits to get to speak with anyone.
Eventually I managed to find a duty manager to whom I expressed my concerns and disappointment. I received appropriate platitudes, with a resigned approach that told me this was not the first complaint he had had to deal with. I requested a refund because clearly we had not received what we had paid for or what was advertised. I got the strong impression he thought it was bluster and bravado. If this is the case he is destined to be sadly disillusioned.
It is hard to be critical of staff members as their attitude is generally a reflection of good or bad management. In this case, whilst there were some delightful individual staff members, The staff at this Pullman generally have a really poor attitude, observed from the deputy manager downwards.
When you get something for free you have no basis to complain when your expectations are not met. However when you pay 4 star prices and get a sub standard offering barely 3 star in standard, then it is tantamount to fraud.
We will be pursuing a refund and recompense whether through this hotel, the Pullman hotel chain or ACCOR.
Rarely, if ever, have I come across such a poorly managed hotel at this supposed star rating!!
This hotel is truly FALSE ADVERTISING!!!"